Welcome to Geek Charming Wiki

the Geek Charming resource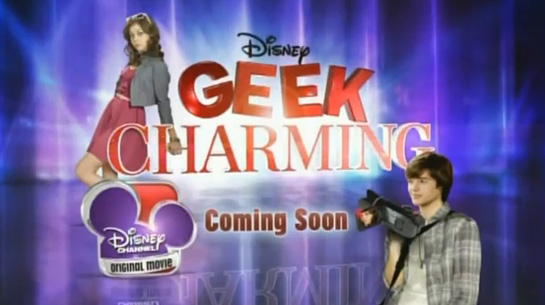 About Geek Charming
Geek Charming is a 2011 Disney Channel Original Movie based on the novel of the same name by Robin Palmer. Dylan Schoenfield, a spoiled 16-year-old that gets everything she wants, gets her perspective challenged by Josh Rosen, an aspiring filmmaker. They soon become friends, but when Dylan's former friends tell her that he's ruining her social life, Dylan lets loose a side no one's ever seen before.
Featured Character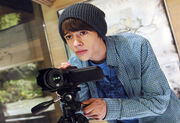 Josh Rosen
is a filmmaker, or Film Geek, attending Woodland Academy. While at the mall he saves
Dylan
's expensive designer purse from the water fountain.
  In return for rescuing her bag, Josh convinces Dylan to let him film her for his documentary about high school popularity. He mentions he liked the smart Dylan better. He has a crush on Amy. His father is not with them. Dylan changes his image so he becomes cool. However Dylan's clique mentions it won't make him cooler.
After a fight over the content of the movie, Josh decided to give Dylan the full movie as she only saw half. Dylan implies that she likes Josh in her acceptance speech, causing them to kiss twice. They then start a relationship.
Poll of the Month
Geek Charming News
Loading RSS data...
Latest Promo
Latest activity
Community content is available under
CC-BY-SA
unless otherwise noted.